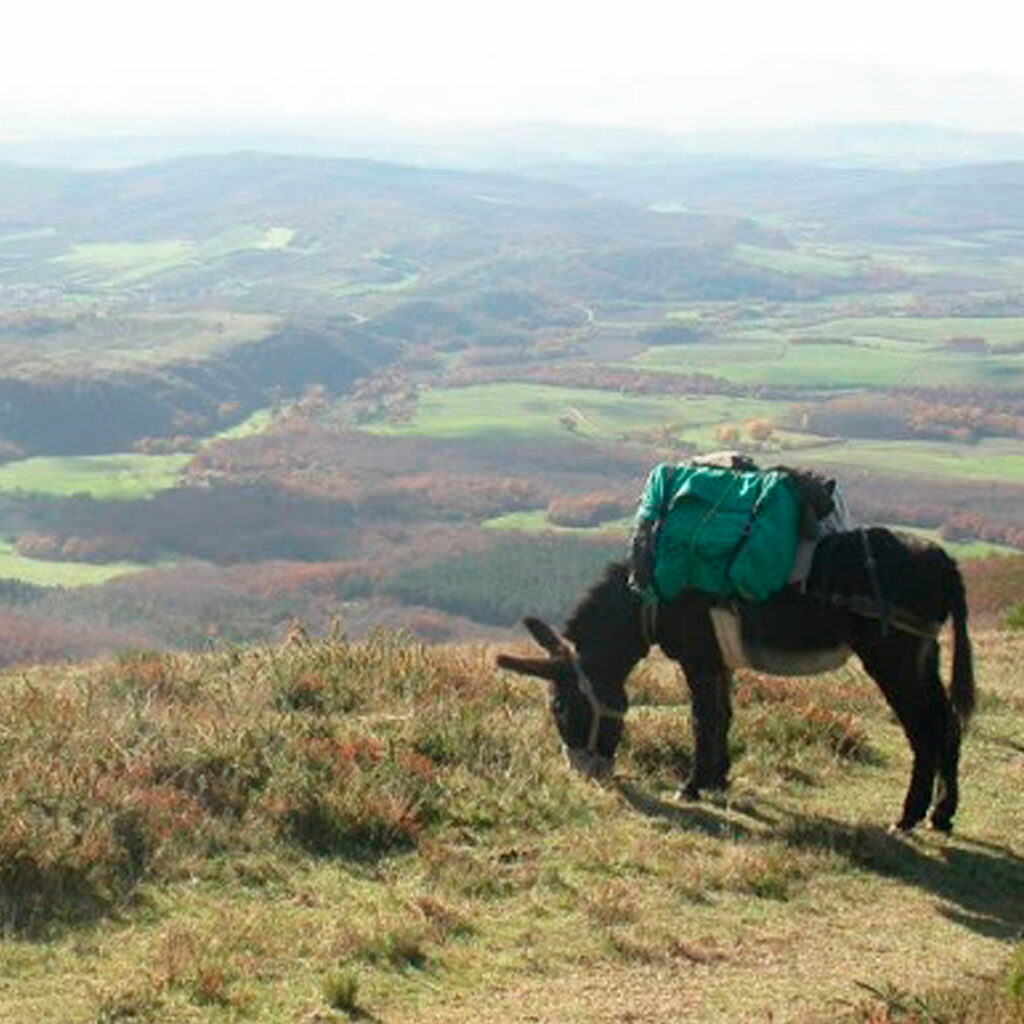 Burros Trekking - Asnería Saroizar
The Asneria Saroizar trail offers visitors the chance to walk the old paths of the area on foot, accompanied by one or more donkeys to help transport packs and loads. Children under 40 kg can also ride them for short periods of time.
The donkeys are trained to follow the marked path. It's an unforgettable experience for kids and grown-ups alike.
The routes can last anywhere from ½ a day to 7 days. You can follow one of our routes or choose the one you like best. Most of the trails are marked as official Great Routes or Short Routes. We also provide a 1:25000 scale map of the area with the route being followed and a corresponding track to be put into a GPS.
Contact
Saroizar s/n. Narbaiza 01208 (San Millán-Donemiliaga)
Tel.: 0034 609 228 095
http://www.burros-trekking.com/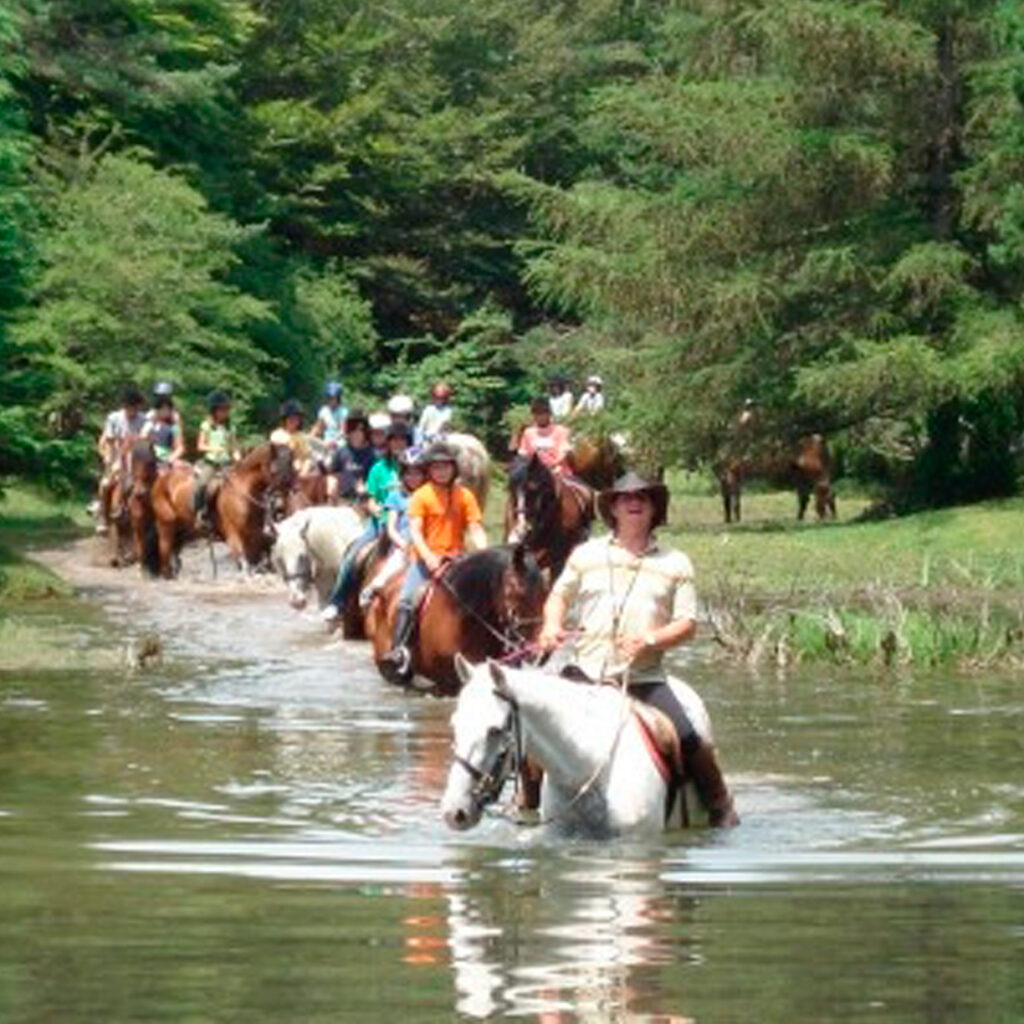 Caballerizas Bikuña provides the perfect facilities and an exceptional environment for horseback riding. They offer riding excursions and routes into nature.
Caballerizas Bikuña is a family business working in the world of horses for more than 20 years. Over the course of this time, we've built our own herd, the Yeguada Calatañazor, comprised of the best lines of Arabian Purebreds (PRA) and Spanish Purebreds (PRE). We have over 50 horses in total including PRA, PRE and crossbreeds.
Caballerizas Bikuña is located in the small town of Bikuña (Álava), located in the Alavese Plains, between the Entzia, Urbasa and Urbía mountains. Pure nature. This incredibly special environment makes our horseback riding experiences highly gratifying and unforgettable.
If you love horses, come visit us and learn about our activities. Riding tourism, endurance riding, lessons for beginners and advanced riders and children's camps are just some of them.
Contact
Arbe Kalea, 9, 01207 Bikuña (San Millán-Donemiliaga)
0034 945 31 22 89
0034 617 053 998
contacto@caballerizasbikuna.com
https://www.caballerizasbikuna.com/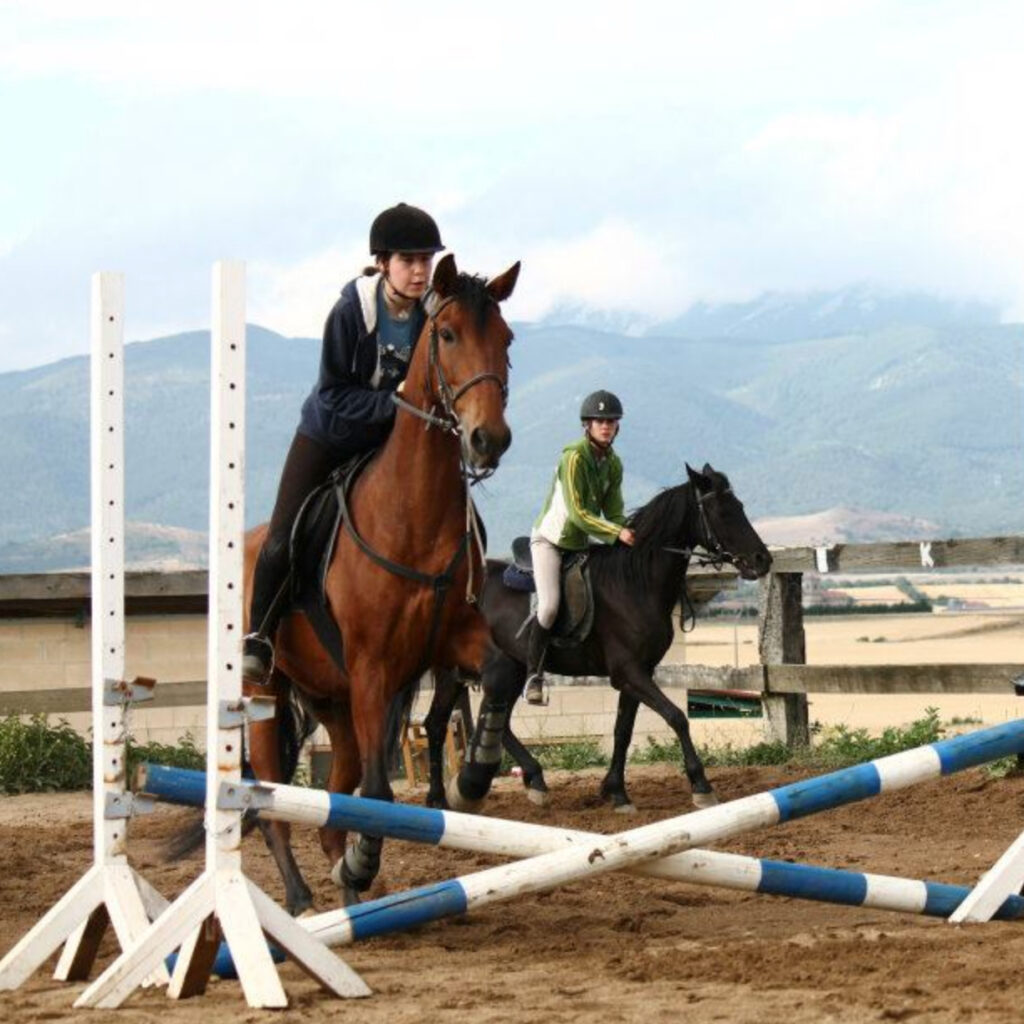 Hípica Agurain an equestrianism centre located in Salvatierra-Agurain. Just 20 minutes from Vitoria-Gasteiz, in the middle of the Alavese Plains.
It provides wonderful facilities and an unparalleled environment for horseback riding. With more than 10 years of experience in the industry, it offers safe, amiable, professional services to enjoy this sport in the great outdoors.
Hípica AGURAIN is in Salvatierra/Agurain. It is a company solely dedicated to horseback riding.  And if you don't have a horse, the company will loan you one of its own for beginners' classes so you can enjoy riding in one of the most emblematic places in Álava.
Hípica Agurain can also prepare you for advanced Gallop levels approved by the EC. You'll also be able to take the I Estrella, II Estrella, and Poni de Bronce exams. Services and activities include boarding, farrier, training, riding and breaking-in.
Hípica Agurain provides everything you need to go on a horseback excursion. It also has outdoor and indoor tracks, stalls… Its guided tours last about one hour and are offered year-round. Activities for small children, professionals, and amateurs.
Contact
C/ de Magdalena nº 21, 01200 Agurain/Salvatierra
0034 696 328 412
0034 664 294 207
hípica.agurain@gmail.com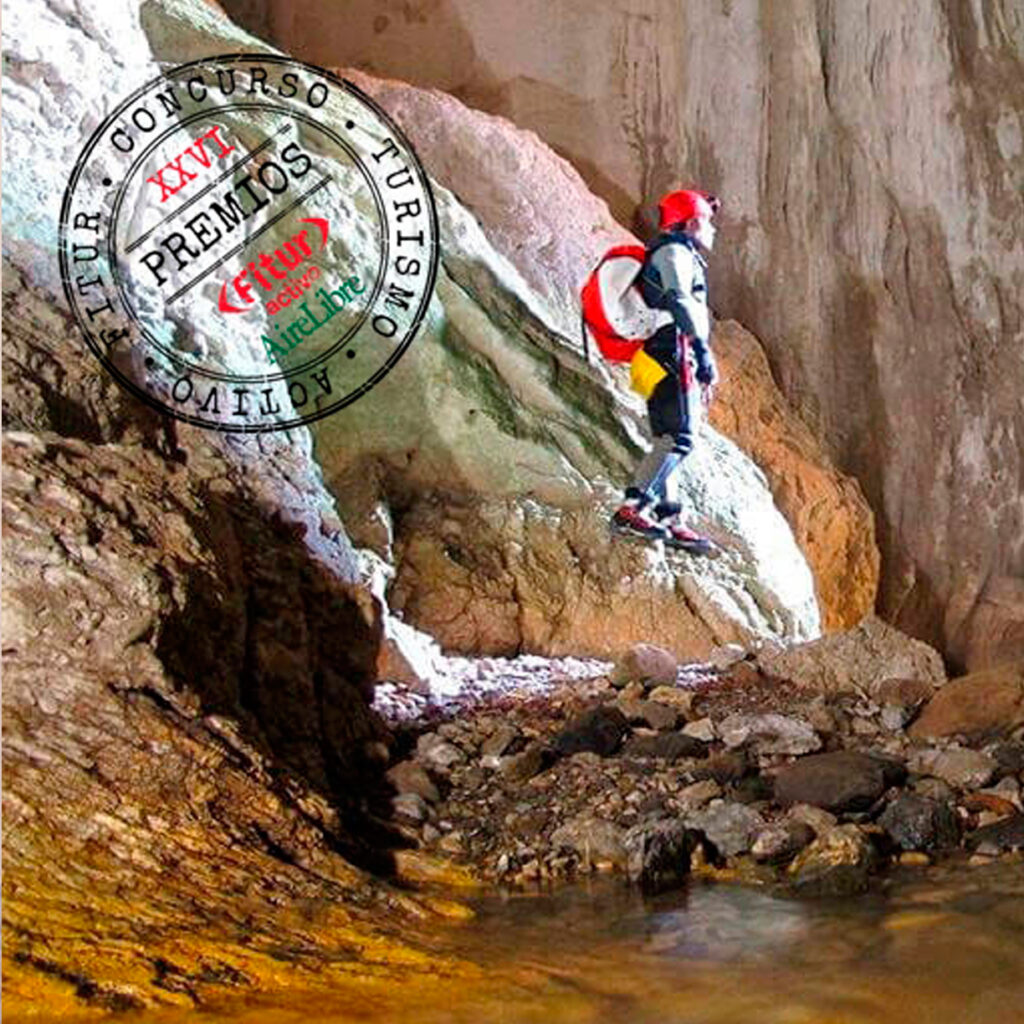 Inguru Abentura (Albeniz)
If you've got the spirit of adventure and are looking to explore one-of-a-kind places where few people dare to venture, join us and we'll guide you on an exciting adventure through the Earth's most hidden treasures.
We organise all kinds of outdoor teambuilding activities to get the best out of your team. Trust, communication, teamwork… A fun and effective tool! We've got a wide variety of activities in nature and lessons adapted to the environment where students will have fun as they learn.
Here are some of the activities you can enjoy in the Alavese Plains:
SPELEOLOGY· CANYONING INTO LA LEZE (Active Tourism Award, Fitur 2021) · ADVENTURE SPORTS·  ROCK-CLIMBING· HIKING · ORIENTEERING
Included in the Euskadi Code of Ethics Register
Contact
0034 635 748 948
info@inguruabentura.com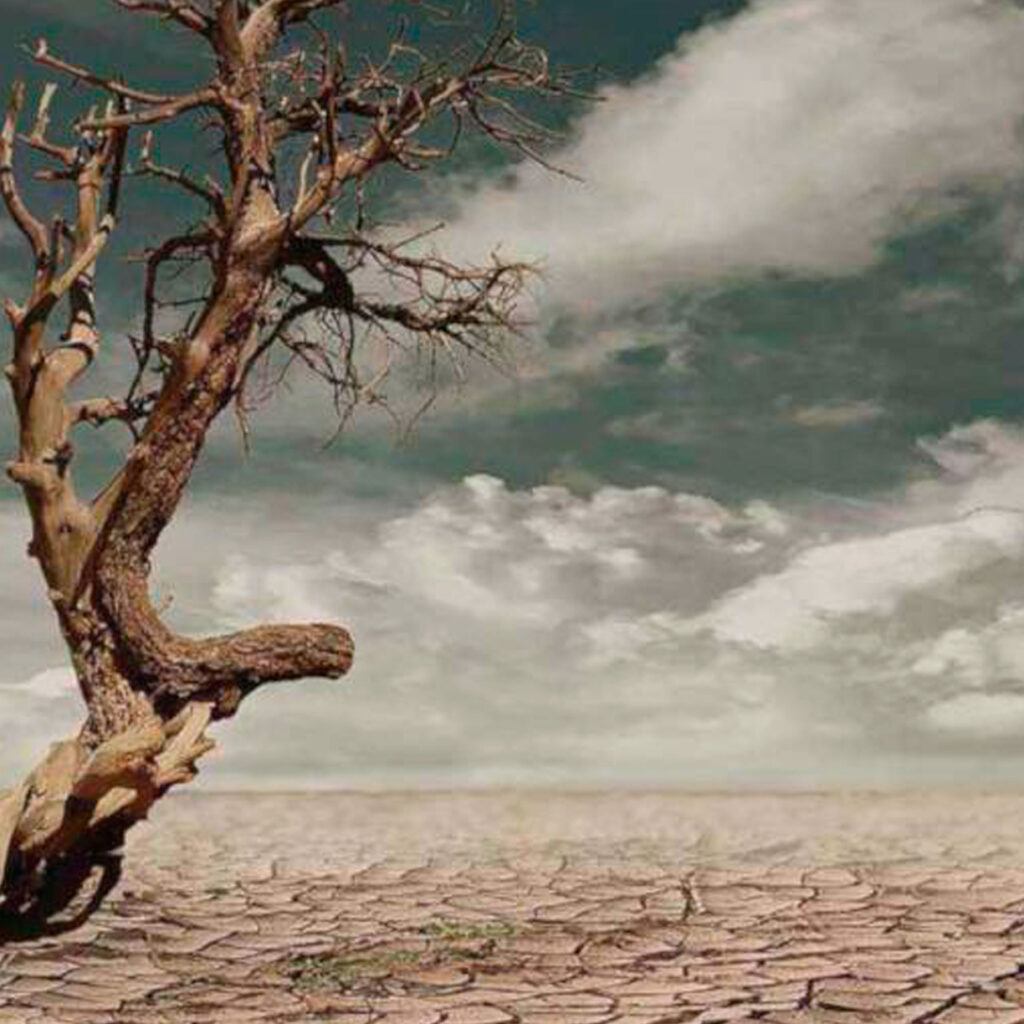 Lautada Puzle Room is the Alavese Plains' first escape room. Use your skills to solve a series of puzzles and get out before time runs out!
An escape room is a game where you need to use your skills and work as a team to solve a series of puzzles and get out of the room before time runs out. 2 to 5 participants, ages 7 and up. Minors must always be accompanied by an adult.
The game: life in the 23rd century is very different to the way we live today. Self-involved, proud and relentless human activity has led the Earth to the verge of total destruction. Climate change has caused a number of natural disasters putting the survival of the species and the planet in danger. Will you be able to turn this situation around and recover a way of life that respects our environment? Will you be able to save the planet?
c/ Goitialde, 3 – 01206 Audikana (Barrundia)
0034 699 544 088
puzleroom@ salaescapelautada.com
Product clubs: Family Tourism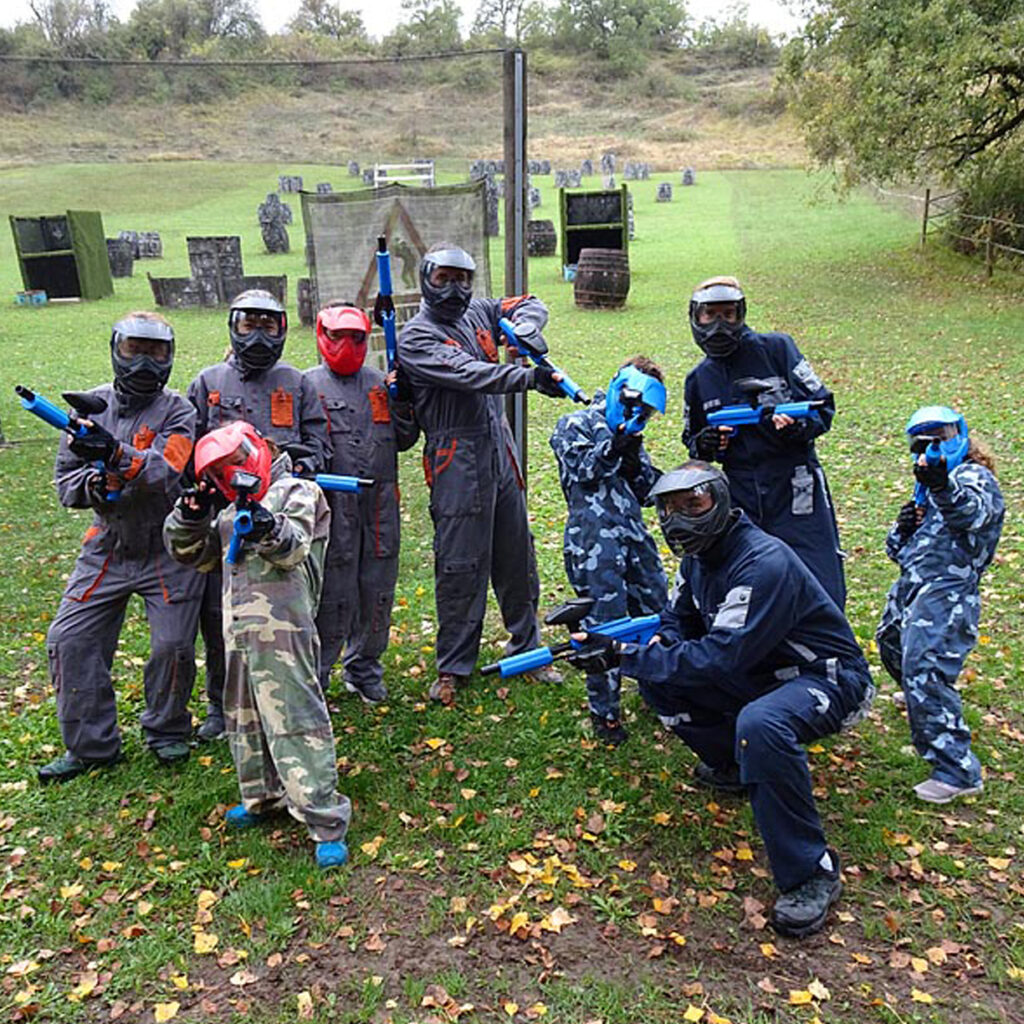 Enjoy paintball with Paintball Iturgutxi. There are 6 playing fields: the forest, the wild west, the camp site, the containers, the junkyard and the scrapyard. For adults and kids 7 to 11. Groups of 8 to 60 people. No time limit!
Goiko Auzoa, s/n – 01208 Galarreta
0034 671 580 011
info@paintball-iturgutxi.com
Product clubs: Code of Ethics of Euskadi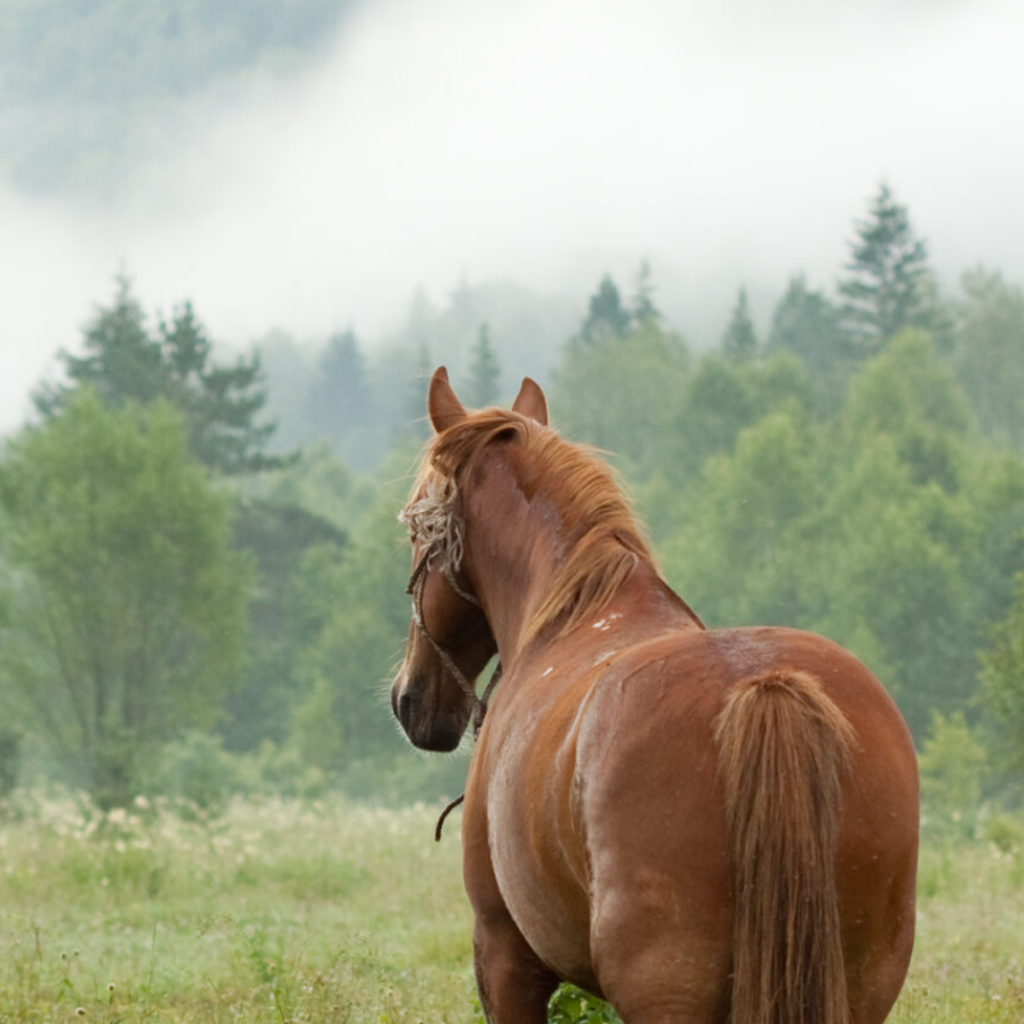 Discover Álava's Barrundia Valley with a special horseback riding tour. See the landscapes, traditions and history of the Alavese Plains in a way you'd never imagine.
Our horseback riding tour through the Alavese Plains is unforgettable.
Discovering the beautiful landscapes of the Barrundia Valley on horseback is no everyday experience. The route begins in Ozaeta and passes through forests, clearings, streams and villages. We'll stop at key points with beautiful views to rest, take pictures and have a snack.
The route is circular, so we finish right back in Ozaeta. We'll tell you all about the traditions, history and culture over the course of the tour. It is certainly a unique opportunity to disconnect, relax and see these beautiful landscapes, all with a local guide.