EVI – Kukuma Borda
0034 619 949 863
Barrio del Medio, 5 – San Román de San Millán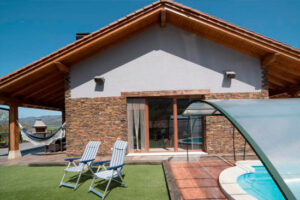 EVI – Lo morada de Andoin
0034 680 254 150
Santa Marina, 2 – Andonin
Garden, pool, grill, Wi-Fi, fireplace, heat, services for families, parking, gym, full kitchen.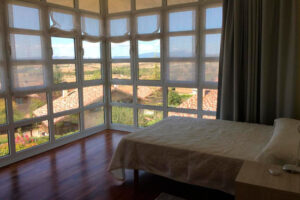 LVI – Villa Argómaniz
0034 945 28 35 48 – 0034 677 676 861
Galzar Kalea, 6 – Argomaniz
https://villa-argomaniz.hotelmix.es/
The villa offers rooms with air-conditioning, TV, a closet, a desk and a CD player for a comfortable stay in Argómaniz. The bathroom has a hair dryer, bath towels and a shower cap. Microwave, coffee maker, kettle, refrigerator, kitchen utensils and ice maker in the kitchen.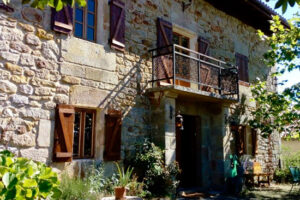 LVI – Kukuma Etxea
0034 619 949 863
Barrio del Medio, 5 – San Román de San Millán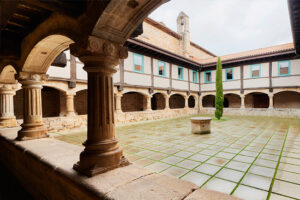 Barria Youth Hostel
Barria Monastery-Youth Hostel (Araba-Álava)
Tel: 0034 945 31 71 32 and 0034 945 18 19 88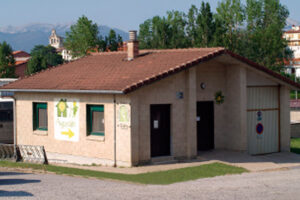 Agurain Pilgrims' Shelter
Fueros, 3 – Agurain/Salvatierra (Araba-Álava)
Tel.: 0034 945 30 29 31
TEMPORARILY CLOSED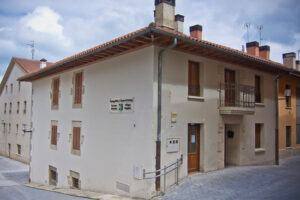 Alegria-Dulantzi Pilgrims' Shelter
Ronzapil z/g, Alegría-Dulantzi (Araba-Álava)
Tel.: 0034 945 42 00 27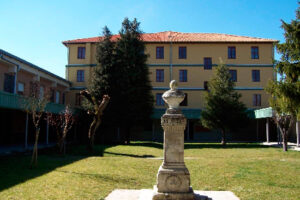 Claretianos Shelter (Agurain/Salvatierra) 
Zuazo errepidea – Agurain/Salvatierra (Araba-Álava)
Tel.: 0034 945 30 02 14
Zalduondo Pilgrims' Shelter
Sarri, s/n – Zalduondo (Araba-Álava)
Tel.: 0034 945 314 534